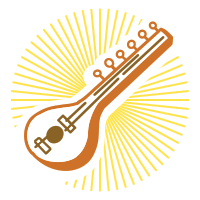 Inspire | Release | Energize
Liberate Yourself in Sherman Oaks offers an array of live music, featuring grammy-nominated and grammy-winning artists as well as the best up-and-coming artists and bands from around the world! Los Angeles is a musical and creative hub, some of the world's best artists are local, and many of the world's best artists move through this gorgeous city gracing the Liberate stage on their tours. How lucky are we?!
We love hosting solo, acoustic singer/songwriters, full bands and DJs alike. Our Open Mic Night allows wonderful artists and creatives all around Los Angeles to share their voices and connect with their musical peers as well as new audiences and an amazing community. We also play host to some truly visionary artists who are blazing trails, blending live music and performance with spiritual and musical workshops, sound healing and/or meditation experiences – the likes of which you won't find anywhere else in the world. 
Liberate is one of the most creative and best places for a date night in Los Angeles as couples can enjoy music outdoors in a fun and truly novel space.
At Liberate we do everything to ensure Covid safety. Our beautiful and cozy outdoor space has great cross ventilation!
ARTISTS WHO'VE PERFORMED AT LIBERATE
Louis Cato, Adam Tressler, Joylissa, Louis York, Mantragold (formerly Blesd), Hillary Reynolds
Great for: Music is known for improving your mood, it is great for stress reduction, an opportunity to reflect and a sense of well being. Connect with the community-A wonderful; date night idea or night out with friends.
Liberate Yourself has a beautiful, ventilated covid safe space in the back with a stage and bar for donation-based beverages. You can enjoy a variety of different music outside under the lights! We have some of the best solo artists and bands from Sherman Oaks and surrounding areas – we love to support local artists. Music brings people together. What better place to experience the best live music but in the most beautiful, cozy outdoor area in LA?! Liberate is the meeting place of spirituality, creativity, music and art in every possible combination. Expect the best outdoor music experience in LA!
Why would you attend a live music event?
With the reopening of the public, it can still be a little daunting going to an overcrowded venue to hear your favorite artists and bands no matter how much you might want to. The truth is, we all need a little fun in life! Music is the best way to relieve stress and change your feeling state. Why not come and enjoy it safely in our outdoor event space in Sherman Oaks? We have the best ventilation system a venue can have, doing everything in our power to create a safe creative space for our community in these challenging times. Hard week at work? Come and shake off the Monday blues! Literally shake it off – there's plenty of room to dance! Get out of the house, enjoy our outdoor space and support local bands and music! Oh, and don't forget your dancing shoes!
Music is always a good idea. It's always wonderful to listen, sing along, dance, be free and have fun – but we do understand that going to events is a little scary right now. That's why we've  created the most beautiful outdoor space in LA just for you to experience the gift of music safely. Come as often as you feel called. Maybe you're coming to support a friend that's performing with us, or looking for a cute date night idea! Maybe you just need to get out of the house! Don't we all?! What better way to socialize than with your Liberate friends in a beautiful space listening to the best musical talent in LA – and arguably – the world! We'll be here laughing and grooving… see you soon!
Current Types of Live Music Offered
Solo Artists

Full Band

Album Release

Record Release

Open Mic

Acoustic Night

Singer/Songwriter Night

Curated Nights

DJ & Ecstatic Dance

Dance Party

Songwriting Clinic

Kirtan

Spiritual Music

Singing Workshop

Throat Chakra Workshop

Vocal Toning

Entertainment
Upcoming Live Music Events