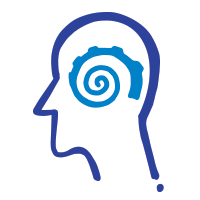 TANTRIC DATING – PSYCHIC DEVELOPMENT – CRYSTALS 101 – ENERGY CLEANSING -CLEARING AND SMUDGING – TAROT AND DIVINATION – ENERGETIC PROTECTION – CORD CUTTING – FENG SHUI – UNDERSTANDING YOUR ZODIAC SIGNS
Grow and expand within yourself and in your life! Dive deeper into what intrigues you and explore your interests in a safe and open space. Think of it as higher education for your spirit! If you are not growing, you're dying. We offer the most exclusive workshops and a beautiful space to learn with some of the best facilitators in LA as well as some of the world's best educators and facilitators touring through LA. Discover what it's like to live a fulfilling life, learning from the best of the best in our stunning outdoor space surrounded by spiritual murals and nurturing gardens. Learn more about yourself and the things you love in a safe social setting.
Great for: Education for your spirit, expand your knowledge , learn and discover more about yourself and your spirituality.