Date
Nov 12 2023
Expired!
Intuitive Mastery: Unlocking Your Inner Guidance
SUNDAY, NOVEMBER 12TH | 3 – 4 PM | $30
This workshop will include:
Meditation and Mindfulness: Two minutes of meditation and mindfulness practices to quiet the noise of everyday life and create space for intuitive insights.
Tarot and Oracle Cards: Uncover the secrets of divination through Tarot and Oracle cards, gaining insight into your life's path and decisions.
Journaling and Self-Reflection: Harness the power of journaling to track your intuitive journey and gain deeper self-awareness.
This class/event takes place in our outdoor garden that's equipped with space heaters and blankets, please dress accordingly.
PLEASE NOTE: LAST MINUTE CHANGES (SUBS & CANCELLATIONS) ARE SUBJECT TO HAPPEN. PLEASE CALL US IF YOU HAVE ANY QUESTIONS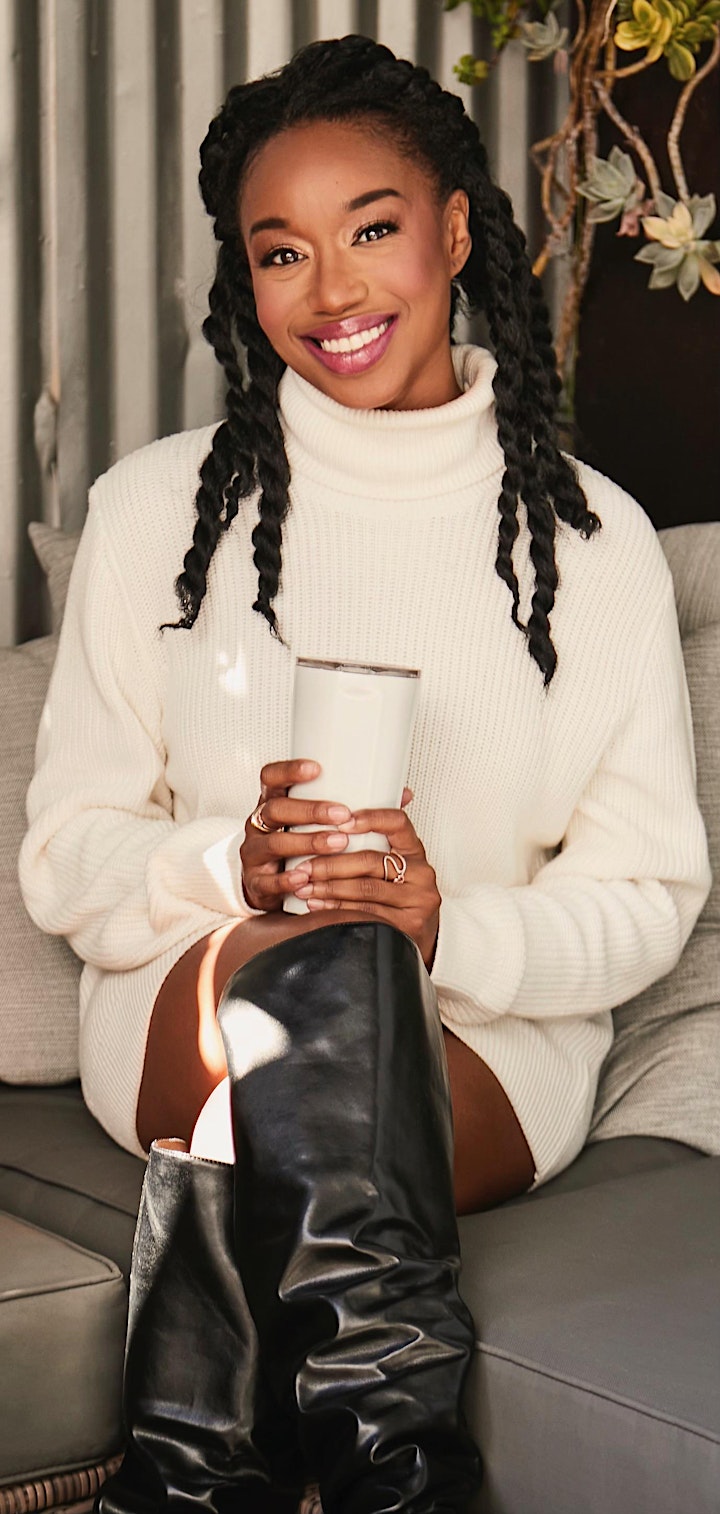 ABOUT MAYA
You may know me as an actress on such shows as The Conners and The Unicorn, however, I am also a conduit for spiritual growth and development for myself and others. I am not here to 'heal' you. I am here to offer you the tools to heal yourself. I guide individuals in discovering their boundaries and needs, instructing them on how to establish healthy interactions with others, and, above all, emphasizing the significance of being true to oneself and prioritizing self-care and well-being.
CONNECT WITH MAYA
TESTIMONIALS
She is such a talented actress and intuitive. She is crazy motivational and dynamically psychic and wise beyond her years. I look up to this pal so much.— Michaela Watkins, American ActressMaya Lynne Robinson has not only helped to change my life, she has single-handedly transformed it! Her natural empathetic and intuitive nature has guided me for over 6 years and counting. This year I was nominated for a Tony Award because she nourished the dream with me since day one. I am telling you, this woman is gifted with the Art of knowing, an intuitive force that will allow the best version of you to always flourish.— Dominique Fawn Hill, Tony nominated Costume DesignerMaya Lynne's intuition and guidance has been instrumental in my mental, emotional, and spiritual development over the years. She offers just enough information and insight in a way that doesn't feel overwhelming and also gives you the opportunity to draw your own conclusions and make informed decisions for yourself. And it's always wrapped in love and true desire to see you win. I can honestly say I wouldn't be where I am today, both in my career and personal life, if not for Maya Lynne and her ability to see beyond what most people can.— Deon'te Goodman, Broadway actor, Hamilton
ABOUT LIBERATE
More than a yoga studio, Liberate Yourself is a community created for spiritual and magically curious peeps like you! Everything we offer in our space – from infrared saunas to soundbaths, from classes to psychic readings, energy healing and crystals – is dedicated to helping you heal, transform and feel empowered to live your greatest life.
VIEW ALL OF LIBERATE'S EVENTS
We have an incredible number of amazing events on our calendar every month beyond our Wellness Program. Full Moon Circles, Sound Baths, Acupunture Meditation, Cacao Ceremonies, Past Life Regression Journeys and lots, lots more. Check out our full calendar here: