LIVESTREAM | Mediumship Readings with Manna Dabholkar
6 – 7 PM | $50
You won't want to miss this very special platform mediumship demonstration with Manna Dabholkar. This workshop is for everyone who has ever lost a friend or family member as well as for anyone curious about exploring mediumship as a spiritual practice. In these special readings, the participants will receive a message or messages from their loved ones in spirit. A group Mediumship graduates will work under Manna's guidance to demonstrate their mediumship abilities and training. Mediumship Spirit Communication provides evidence that your loved ones are still around, giving a chance to connect and communicate with them on the other side. You can ask questions and receive guidance from friends/family who have transitioned. Manna has guided thousands of readings for people from all walks of life, doing readings for bereavement groups, entertainers, families, and children of fallen veterans to members of the Royal Families in the Middle East. In every setting, and in every session, she has witnessed first-hand that spirits are looking for a connection with their loved ones here, for healing and for expansion.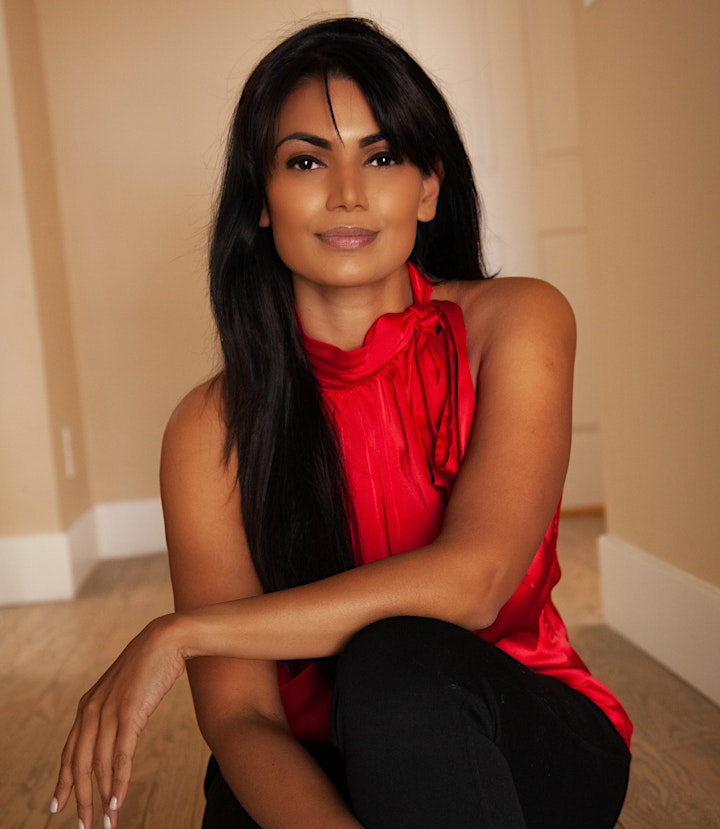 ABOUT MANNA
Spiritual Life Coach | Medium | Intuitive Meditation Guide
This life for me is an endeavor to help people explore, experience, and express their truest deepest self. This life for me is to empower people to heal themselves mentally and physically by Developing their Intuition. ~ Manna ~
A spiritual guide, a life coach who empowers you to explore your higher spiritual self, encourages you to seek the answers that lay within you, to build the life of your choosing. Building and Running Humanitarian Organizations for more than a decade, Manna understood that her path in life is of empowering people, of helping, guiding them to self-discovery, helping them take their power back, define their own boundaries, and live a life of fulfillment and spiritual contentment. It is evident in the urgency, passion, and vitality echoed in her spiritual pursuits to this day, from her creation of the Global Humanitarian Organization – GIFT Global Initiative – to her approach as a Life Coach and Spiritual Guide for hundreds at Shambala Intuitive Healing.
In Manna's view, spirituality, and science, the sacred and the material live hand in hand. She sees people as spiritual beings meant to experience the material world. For her, Freedom, Liberation of the Body, Mind and Soul is fundamental to a healthy life. Our True Self, the Unfiltered, Unprogrammed Self is available to all if we make a conscious effort to strike a balance between our material world and the invincible spiritual world.
As humans we are programmed to look for validation outside of ourselves, look for happiness, joy outside of ourselves. We are told that attaining a joyful state of mind is dependent on some outside source, whether it is a relationship, spouse, partner, children, pets, jobs, money, cars, and so on and so forth. Isn't that the biggest lie ever told? Your true validation, attaining that absolute state of joy comes from within ourselves. Manna teaches techniques to separate the physical body and mind from the Spirit. Our Body and Mind are supposed to serve us, the Spirit and not the reverse. Her focus is helping people establish the distinction between the physical and the spirit, while appreciating both yet understanding that our Spirit, Our Soul should always be the Drivers Seat.
Manna guides Mediumship and Intuitive Meditation at the DEN Meditation, Shambala Intuitive Healing, CHIT, Bodhgaya Institute of Consciousness Studies working with individuals as well as groups at different levels of training.
ABOUT LIBERATE
More than a yoga studio, Liberate Yourself is a community created for spiritual and magically curious peeps like you! Everything we offer in our space – from infrared saunas to soundbaths, from classes to psychic readings, energy healing and crystals – is dedicated to helping you heal, transform and feel empowered to live your greatest life.
VIEW ALL OF LIBERATE'S EVENTS
We have an incredible number of amazing events on our calendar every month beyond our Wellness Program. Full Moon Circles, Sound Baths, Acupunture Meditation, Cacao Ceremonies, Past Life Regression Journeys and lots, lots more. Check out our full calendar here: