Reiki Chakra Clearing Meditation for Release & Relaxation with Abigail
LIMITED TO 10 PEOPLE ONLY
Release the day and unwind in this evening meditation class that focuses on clearing your energy system and relaxing into a theta brain state to deepen meditation and promote a restful night's sleep. Abigail will guide you through gentle energy medicine techniques that calm and relax by activating the parasympathetic nervous system followed by a chakra clearing Reiki meditation.
You will learn essential practices that can be used for daily energetic hygiene, removing blockages in the chakra system, and increasing overall well-being. Each participant will receive individual Reiki during the class.
See you there!
As a part of Liberate's Wellness Program, this class is included with Membership.
PRICE:
This class/event takes place in our covered outdoor garden that's equipped with space heaters and blankets, please dress accordingly. Events will take place rain or shine.
PLEASE NOTE: LAST MINUTE CHANGES (SUBS & CANCELLATIONS) ARE SUBJECT TO HAPPEN. PLEASE CALL US IF YOU HAVE ANY QUESTIONS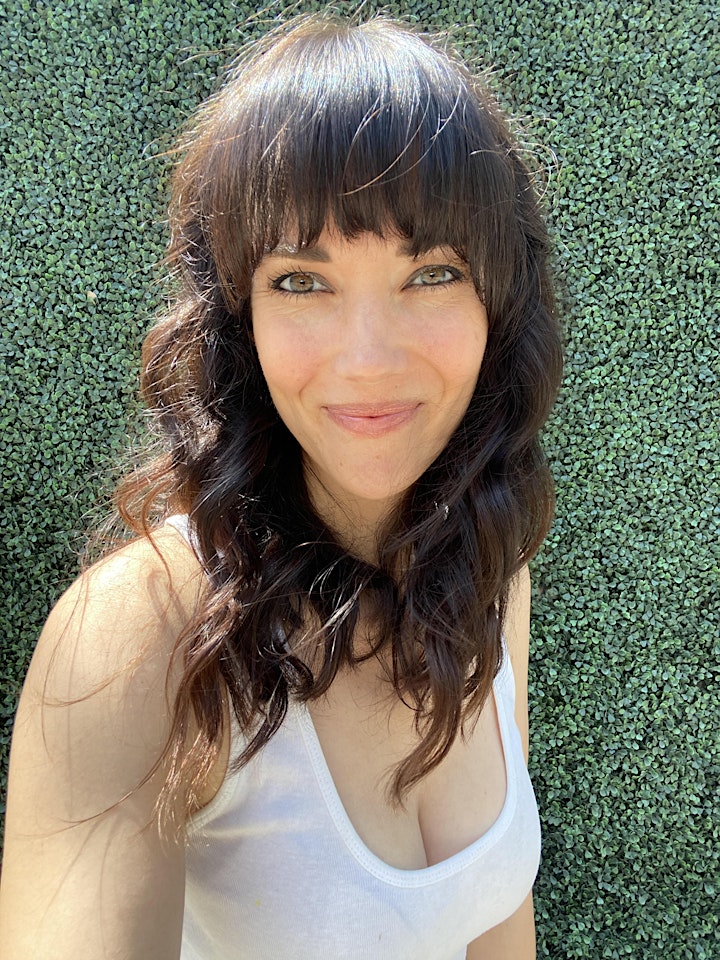 Abigail is an Artist and Crystal Reiki Practitioner, trained and attuned in Usui Reiki I and II, energy medicine and core wound healing. As an empathic intuitive channel, she specializes in deep emotional healing, trauma recovery, and expanding your relationship with Spirit/Source/God.
With a deep reverence for Mother Earth and growing up in Buddhist, Christian and Pagan traditions, Abigail recognizes the harmony and oneness of all things. She brings the wisdom and empathy of a diverse human experience and background into her work, allowing it to inspire, inform and enhance her personal sessions which include modalities from Shamanism to Herbalism. Additionally, as a trauma survivor herself, Abigail is especially sensitive to the needs of clients with trauma history.
An artist and healer have the responsibility to assist society in their awakening, to shine light into the darkness. As such, it is her purpose in this lifetime to help awaken, heal, evolve and uplift humanity. She wishes you love, healing and an ever expanding consciousness.
CONNECT WITH ABIGAIL
www.sacredhealingartla.com, IG: @sacredhealing_art
ABOUT LIBERATE
More than a yoga studio, Liberate Yourself is a community created for spiritual and magically curious peeps like you! Everything we offer in our space – from infrared saunas to soundbaths, from classes to psychic readings, energy healing and crystals – is dedicated to helping you heal, transform and feel empowered to live your greatest life.
VIEW ALL OF LIBERATE'S EVENTS
We have an incredible number of amazing events on our calendar every month beyond our Wellness Program. Full Moon Circles, Sound Baths, Acupunture Meditation, Cacao Ceremonies, Past Life Regression Journeys and lots, lots more. Check out our full calendar here:
https://liberateyourself.com/calendar/
TRY OUR INFRARED SAUNAS