Reiki Circle with Faith
LIMITED TO 10 PEOPLE ONLY! | $45
This is a class for kind souls, artists, caregivers, and anyone looking to discover Reiki / reconnect with themselves at any point in their healing journey! In this class we will send healing energy to each chakra and various auras of the human body. You will receive 15 minutes of energy healing as well as a piece of paper with channeled messages (optional) from loved ones, family, or guides designed to inspire you further down a path of joy, purpose and kindness.
'What is my life path?'
'How do I avoid burnout?'
'How can I continue to help others using my gifts?'
'How do I reignite my passion after setbacks and heartbreak?'
'What's coming in the future for me? Will I be ok?
These are all questions that have been answered through the channeling process- each answer as unique as the person asking.
Research at the University of Minnesota suggests an individual attend four consecutive Reiki sessions to fully feel its benefits so please come as often as you wish! This class offers a great chance to get acquainted with reiki and its long term physical and mental health benefits, as well as receive encouragement and support as you continue to be you! Crystals and journals are always welcome as there will be time to rest, meditate, and listen to music between sessions!
This class/event takes place in our covered outdoor garden that's equipped with space heaters and blankets, please dress accordingly. Events will take place rain or shine.
PLEASE NOTE: LAST MINUTE CHANGES (SUBS & CANCELLATIONS) ARE SUBJECT TO HAPPEN. PLEASE CALL US IF YOU HAVE ANY QUESTIONS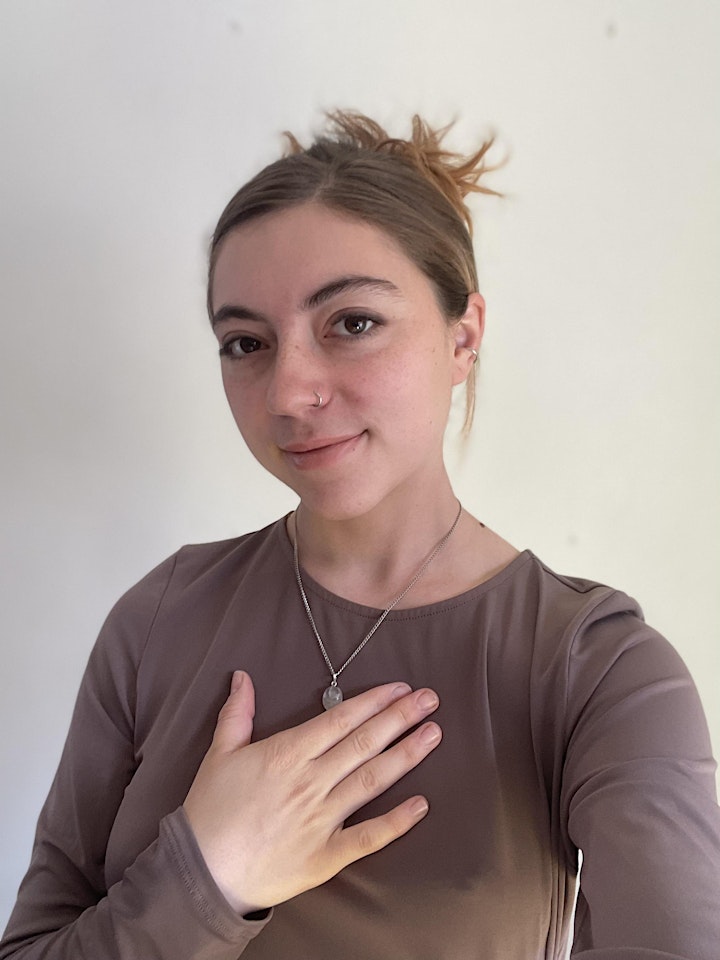 ABOUT FAITH
Faith Rawson is a gentle soul who spent her youth in the forests of the Midwest learning first hand the healing properties of medicinal plants, nature, animals and universal energy. She is a passionate healer and teacher currently based out of Los Angeles.
ABOUT LIBERATE
More than a yoga studio, Liberate Yourself is a community created for spiritual and magically curious peeps like you! Everything we offer in our space – from infrared saunas to soundbaths, from classes to psychic readings, energy healing and crystals – is dedicated to helping you heal, transform and feel empowered to live your greatest life.
VIEW ALL OF LIBERATE'S EVENTS
We have an incredible number of amazing events on our calendar every month beyond our Wellness Program. Full Moon Circles, Sound Baths, Acupunture Meditation, Cacao Ceremonies, Past Life Regression Journeys and lots, lots more. Check out our full calendar here: