Waning Moon Yin Yoga Sound Bath
SATURDAY, DECEMBER 9TH | 8 – 9:15PM | $45
Join Certified Moonologer, Intuitive coach, and Sound healer Kirsten Korot and Certified Yin Yoga Instructor Sofia for a special evening working with the energies of the Waning Moon through Lunar Yin Yoga and Sound Healing.
The Waning Moon is the last phase before a New Moon when our energy is often at the lowest and it calls for us to rest, restore and recharge our physical, emotional and spiritual bodies by practicing deep self-care. This is a perfect time to ground, release and cleanse out old residual energy from the past month and let go of anything no longer serving us to create space for something new and open up to abundance and self-love.
We will share about the current moon energies and how to align with the moon cycle for self-care and set intentions for what you want to release and invite in for the month ahead.
You will experience specially chosen Yin Yoga poses and a mudra and chant chosen for this Waning Moon centered around releasing and opening up your heart space. You will move through gentle passive, longer-held floor poses accompanied by various props such as bolsters and blocks.
Directed sound healing vibrations from various instruments with flow over and around you to help you deepen into your poses, release and let go of what no longer serves you and open up the heart for more self-love and gratitude.
We will finish with a relaxing savasana sound bath.
This beautiful combination of Lunar Yin Yoga and Sound Healing help promote physical, emotional and spiritual well-being and bring more awareness, balance and a deeper connection with yourself, what you feel and what is going on in your body, mind and spirit.
All props are provided. Bring your own mat if you have one. If not, there are mats you can borrow for the class!
This class/event takes place in our covered outdoor garden that's equipped with space heaters and blankets, please dress accordingly. Events will take place rain or shine.
PLEASE NOTE: LAST MINUTE CHANGES (SUBS & CANCELLATIONS) ARE SUBJECT TO HAPPEN. PLEASE CALL US IF YOU HAVE ANY QUESTIONS
***NO LATE ENTRY SO AS NOT TO DISTURB THE ENERGY AND FLOW OF THE SESSION***.
PLEASE ALLOW YOURSELF TIME FOR PARKING AND TO CHECK IN AT THE FRONT DESK.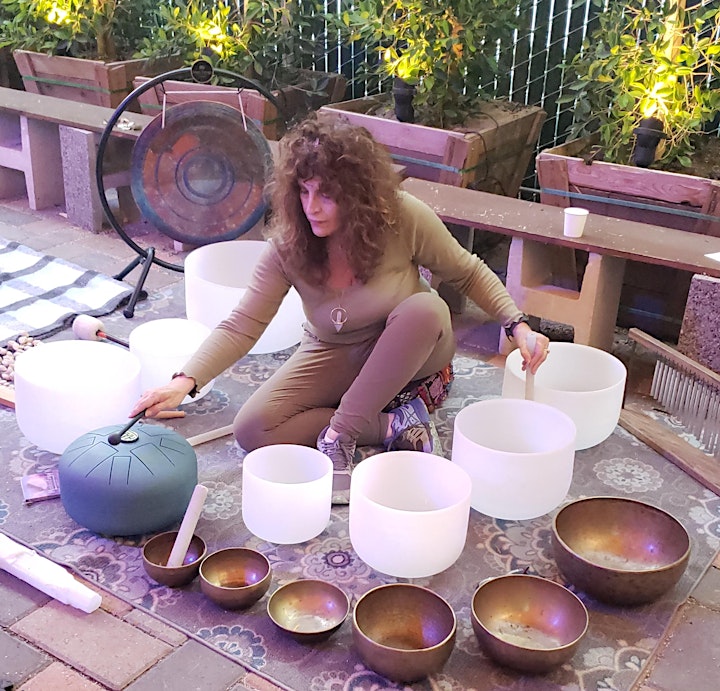 Kirsten is a certified Moonologer™, sound healing practitioner and intuitive coach practicing for over 20 years in the Los Angeles area. She offers both online and in person women's circles, personalized moon reports, moonology
courses as well as 1:1 private sound healing sessions and private group and corporate sound bath meditation classes. Some of her corporate clients have
included CNN, WarnerMedia, Cartoon Network, Lululemon, Athleta, and various celebrity clients.
Kirsten founded Nature Nurture Experiences in 2012 and offers unique events bringing together the healing power of nature, sound healing, animals and
mindfulness practices. These events have include her Healing Day & Sound Bath with Wolves, Healing Day with Baby Goats and Sound Baths for People and their Dogs featured in the Netflix series "PET STARS", KTLA 5 Live, and WAGS TO RICHES on Million Stories TV. Coming in 2024 she will be partnering with Healthy Spot for some special fundraising dog sound bath events.
Stay in contact with Kirsten:
https://www.kirstenkorotinternational.com
Instagram/kirstenkorotinternational
Facebook/kirstenkorotinternational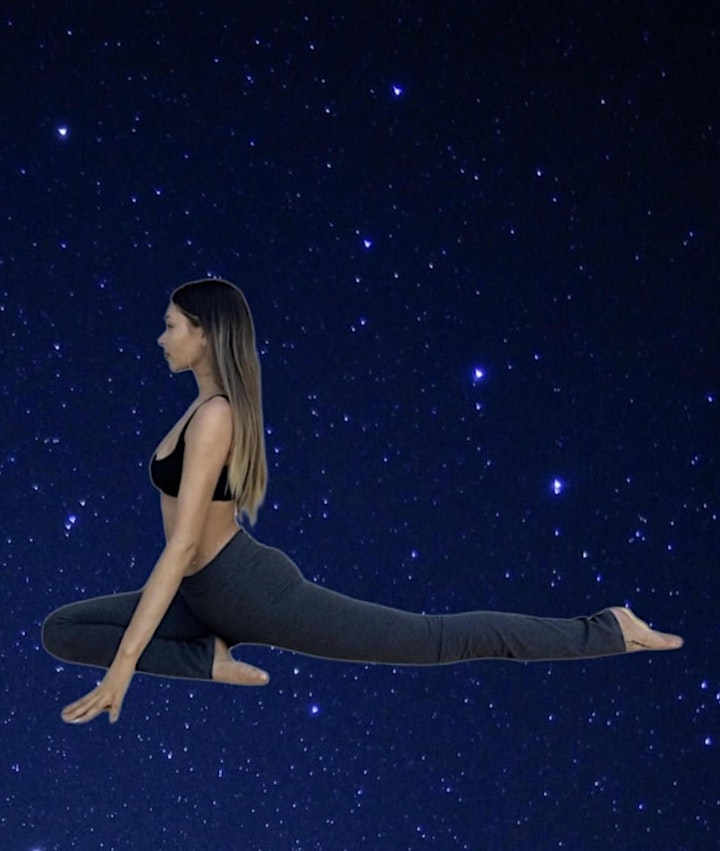 Sofia is a certified Yoga Instructor based in Los Angeles, California. With over a decade of experience in the worlds of dance and fitness, her journey led her to the practice of Yoga. She's committed to guiding others along their own voyage of self-discovery, sharing her love and passion for yoga in all aspects. Specializing in Yin Yoga, her classes will leave you feeling balanced within. Embracing its stillness amidst the chaos of life, and to embrace the beauty of self-care, self-discovery, and self-love.
CONNECT WITH SOFIA
Instagram – @sofiayogala
ABOUT LIBERATE
More than a yoga studio, Liberate Yourself is a community created for spiritual and magically curious peeps like you! Everything we offer in our space – from infrared saunas to soundbaths, from classes to psychic readings, energy healing and crystals – is dedicated to helping you heal, transform and feel empowered to live your greatest life.
VIEW ALL OF LIBERATE'S EVENTS
We have an incredible number of amazing events on our calendar every month beyond our Wellness Program. Full Moon Circles, Sound Baths, Acupunture Meditation, Cacao Ceremonies, Past Life Regression Journeys and lots, lots more. Check out our full calendar here: