Yin Yoga for Balance & Relaxation with Sofia
Find stillness in this quiet, contemplative practice. Yin Yoga works deeply into our body with passive, longer-held floor poses. These poses are typically held for 3-5 minutes each, accompanied by various props such as bolsters and blocks. Physically, Yin promotes balance within the body by working and revitalizing the deep connective tissues. Spiritually, Yin is a way to hone interoception, or a sense of understanding to feel whats going on in our body. An awareness that promotes the rebuilding of connection with our own mind, body, and spirit.
As a part of Liberate's Wellness Program, this class is included with Membership.
PRICE:
This class/event takes place in our covered outdoor garden that's equipped with space heaters and blankets, please dress accordingly. Events will take place rain or shine.
PLEASE NOTE: LAST MINUTE CHANGES (SUBS & CANCELLATIONS) ARE SUBJECT TO HAPPEN. PLEASE CALL US IF YOU HAVE ANY QUESTIONS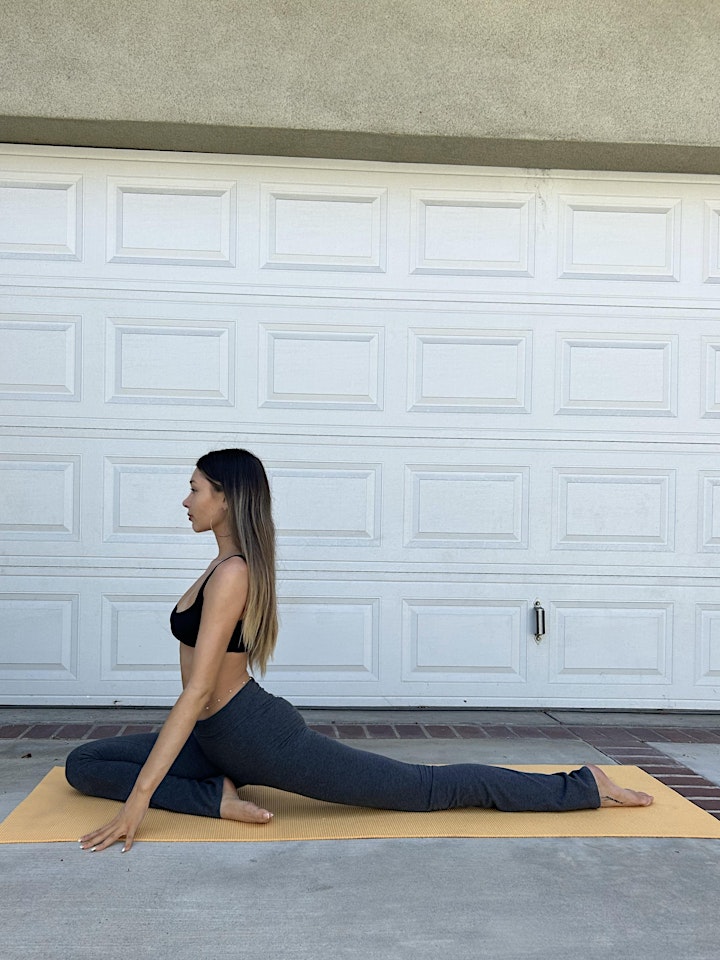 ABOUT SOFIA
Sofia is a certified Yoga Instructor based in Los Angeles, California. With over a decade of experience in the worlds of dance and fitness, her journey led her to the practice of Yoga. She's committed to guiding others along their own voyage of self-discovery, sharing her love and passion for yoga in all aspects. Specializing in Yin Yoga, her classes will leave you feeling balanced within. Embracing its stillness amidst the chaos of life, and to embrace the beauty of self-care, self-discovery, and self-love.
CONNECT WITH SOFIA
Instagram – @sofiayogala
ABOUT LIBERATE
More than a yoga studio, Liberate Yourself is a community created for spiritual and magically curious peeps like you! Everything we offer in our space – from infrared saunas to soundbaths, from classes to psychic readings, energy healing and crystals – is dedicated to helping you heal, transform and feel empowered to live your greatest life.
VIEW ALL OF LIBERATE'S EVENTS
We have an incredible number of amazing events on our calendar every month beyond our Wellness Program. Full Moon Circles, Sound Baths, Acupunture Meditation, Cacao Ceremonies, Past Life Regression Journeys and lots, lots more. Check out our full calendar here:
https://liberateyourself.com/calendar/
TRY OUR INFRARED SAUNAS