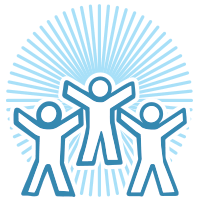 Over the course of history many cultures have had traditions, rituals and ceremonies to help create a deeper connection to spirit, to community and to oneself. At Liberate we embrace all religions, traditions and cultures. We find that in today's ever-expanding reality, we live in a very blessed time because we are able to offer the sacred container of ritual and ceremony with more openness and freedom. All are welcome. Some of these ceremonies may involve plant medicine, or sacred rituals specific to a particular culture, practice or lineage. We bring traditions from different regions and cultures from all over the world to you in LA and empower you to find your own truth and create your own divine connection.
We are living in a special and pivotal time where we have the great privilege to connect with and embrace these sacred tools to nurture us and transform our lives for the better – this will have a powerful ripple effect of love on our community, and in turn, the world.
We honor ancient cultures and traditions and hold them in the highest light and respect. We honor each person's freedom to create new ways to connect with themselves and the divine. Ceremony is a powerful way to connect with ourselves, the divine and community, and each ceremony can help us process pain, trauma and major life events as well as help us celebrate all the good in life. Rituals in ceremony can bless, clear energy, facilitate releasing of old stories, narratives and identities we are ready to move beyond, as well as help cut energetic cords, manifest dreams and bring abundance into our lives.
Great for: Anyone who is craving the Sacred, Divine connection, connection to self, and connection to community, but is looking for this outside the traditional structures, rules and regulations of organized religion.
We supply everything needed for each ceremony and ritual. Every ceremony is different, and the description of each ceremony on our calendar will tell you exactly what the focus will be and what is involved. Some ceremonies may have meditative portions that involve laying down or even the use of a blindfold for a heightened sensory experience (our cacao ceremonies often encourage the use of blindfolds). We want you to be comfortable and honor whatever you need to do to feel safe. Some ceremonies include plant medicine like cacao, rapé (sacred tobacco snuff) or tea. Ceremonies and rituals are almost always meant for you to set intentions, release what isn't serving you and connect with what you desire. Sometimes ceremonies will involve energy work, helping you open and balance your chakras for deep healing. Come with an open mind. Some ceremonies will request you to have a clean diet beforehand to prepare you for the experience. We have one of the best spaces in LA for ceremony – a beautiful, spiritual outdoor space in Sherman Oaks that is well-ventilated and covid-safe. With some of the best local and touring practitioners offering some of the most unique ceremonies and rituals, you're sure to find something that inspires and ignites the magic inside you! Experience our unique outdoor garden space filled with trees, spiritual murals and gorgeous mood lighting.
RITUALS VS. CEREMONIES - WHAT IS THE DIFFERENCE?
Rituals and Ceremonies are two words that are often used interchangeably, and that are easily confused when it comes to understanding their meanings and connotations. A ritual refers to a group of actions performed for their symbolic value. On the other hand, a ceremony is a ritual performed on a special occasion, i.e a full moon or spiritual holiday.
Why would you attend a ceremony or ritual?
If you are unsure if you are on the right path, or questioning your journey, a psychic circle is a wonderful place to receive loving and higher spiritual guidance. Attending a Psychic Circle can be a very special experience if you have a loved one that has passed away and you would like confirmation that the love you shared in this lifetime endures beyond time and space, or if you're simply drawn to the mystical and would like to experience the numinous, join us! Most of us have a curiosity about the other side and the veil between this world and the next. We are here to explore those questions and experience that which goes beyond the physical. We have the best Psychic and Mediums in LA, and once you've experienced a workshop with them, we can definitely recommend a 1:1 private session to deepen your experience.
When to attend a ceremony or ritual?
Any time you are going through a major life change or transition, ceremony can be an especially powerful experience, helping you symbolically – and literally – step out of the old and across the threshold of the new. We also believe you should trust your intuition, so if you are reading this and are finding yourself interested, it is likely a good time to attend a ritual or ceremony. Rituals and ceremonies can be performed any time. Trust in your ability to know what's right for you. We like to recommend for those interested in ritual and ceremony that you try at least one a month, and see how the continued connection with the sacred and this supportive container serves your transformation, empowerment and wellness. Develop the ability to listen to your inner voice, trust your intuition and study your dreams. Build on this knowledge and ask yourself questions like: What do I need right now? Answering questions like these will guide you to toward clarity and help you to decide what is right for you – and what will help Liberate you in the ways you most need. Trust in the knowledge that we have vetted some of the best practitioners, ritual and ceremonial guides who can support you on your journey – every step of the way.
Current types of ceremonies & rituals we offer
Full Moon 

Goddess Circles

Cacao Ceremony

Winter Solstice

Wheel Of The Year

Burning Rituals

Manifestation
Upcoming Art & Creativity Events