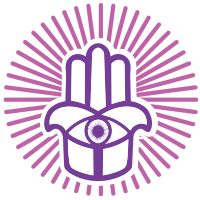 PSYCHIC CONNECTION – GROUP EXPERIENCING – HIGH MAGIC
Many people believe in the Spirit World – that there is more to life than what our physical eyes can perceive. Many of us have experienced things we can't explain – things we may call psychic or paranormal experiences.
If you have a loved one on the "other side" of the veil you may have thought about this a lot, or maybe you've even had an experience or two yourself with the unseen!
If you'd like to have a direct experience of the presence of energy and spiritual beings beyond the physical, join us for a psychic circle or paranormal experience. Whether you have a particular question you've been wanting to ask, or you just want to see what spiritual message or guidance the Universe has for you, these circles are a truly thrilling way to experience psychic phenomena – and often receive spiritual confirmation that can be profoundly emotionally healing.
Not only can you expect to communicate with the other side via a gifted psychic medium, but we offer reiki circles, tarot circles, and much more! Check out our calendar below to see what circles are currently available!
Great for: you are drawn to the mystical, finding yourself curious about experiencing psychic phenomena, have a strong desire to connect with a departed loved one, looking for deep transformation and connection to magic, group experiences that won't break the bank, trying out a new experience for the first time
The next step would be to try a private, 1:1 session with one of our gifted psychic practitioners.
All mystic circles are different, but here is what you might expect: sessions start with a grounding meditation, allowing the practitioner to link in to everyone's energy in the highest and safest way.
Depending on the workshop there may be a attendance limit of 10 people per class – but this is not always the case. The practitioner spends a good amount of time with each person, and participants can ask questions or just let the energy flow through.
Come with an open mind and heart! This will allow the energy to flow freely. We recommend coming to a session without too many expectations – Spirit is beyond the physical and cannot be controlled or commandeered with ego. That said, it's sure to be a special experience. 
Why would you attend a mystic circle?
If you are unsure if you are on the right path, or questioning your journey, a mystic circle is a wonderful place to receive loving and higher spiritual guidance.
Attending a mystic circle can be a very special experience if you have a loved one that has passed away and you would like confirmation that the love you shared in this lifetime endures beyond time and space, or if you're simply drawn to the mystical and would like to experience the numinous, join us!
Most of us have a curiosity about the other side and the veil between this world and the next. We are here to explore those questions and experience that which goes beyond the physical. We have the best Psychic and Mediums and Energy Healers in LA, and once you've experienced a workshop with them, we can definitely recommend a 1:1 private session to deepen your experience.
When you are feeling called to attend a circle trust your intuition!
Mystic circles can be a powerful space for clarity, answers and healing. 
They are also a great way to dip your toe into something new without all of the pressure of a 1-1 session. They are also significantly less expensive than a 1-1 session. Plus, you get to hear what other are going through and can potentially get  chance to tap into your own gifts and hear insight into other's life that might apply to you!
Current types of Mystic Circles & Paranormal we offer
Psychic Circles

Mediumship Messages

Tarot and Divination

Past Life Messages Circle

Art Alchemy

Reiki Circle

Creating Altars
SU

MO

TU

WE

TH

FR

SA
29

30

31

1

2

3

4
Events for November
1st
No Events
Events for November
2nd
No Events
Events for November
3rd
No Events
Events for November
4th
No Events
5

6

7

8

9

10

11
Events for November
5th
No Events
Events for November
6th
No Events
Events for November
7th
No Events
Events for November
8th
No Events
Events for November
9th
No Events
Events for November
10th
No Events
Events for November
11th
No Events
12

13

14

15

16

17

18
Events for November
12th
No Events
Events for November
13th
No Events
Events for November
14th
No Events
Events for November
15th
No Events
Events for November
16th
No Events
Events for November
17th
No Events
Events for November
18th
No Events
19

20

21

22

23

24

25
Events for November
19th
No Events
Events for November
20th
No Events
Events for November
21st
No Events
Events for November
22nd
No Events
Events for November
23rd
No Events
Events for November
24th
No Events
Events for November
25th
No Events
Events for November
26th
No Events
Events for November
27th
No Events
Events for November
28th
5:00 PM - 7:00 PM
Liberate Yourself - Sherman Oaks
Events for November
29th
6:30 PM - 7:15 PM
Liberate Yourself - Sherman Oaks
7:45 PM - 8:30 PM
Liberate Yourself - Sherman Oaks
Events for November
30th
6:00 PM - 9:00 PM
Liberate Yourself - Sherman Oaks
SIGN UP
Events for December
1st
7:00 PM - 9:00 PM
Liberate Yourself - Sherman Oaks
REGISTER NOW