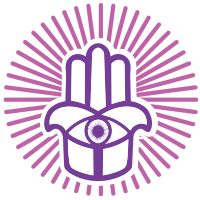 PSYCHIC | MEDIUMSHIP | ENERGIZING
Many people believe in the Spirit World – that there is more to life than what our physical eyes can perceive. Many of us have experienced things we can't explain – things we may call psychic or paranormal experiences. If you have a loved one on the "other side" of the veil you may have thought about this a lot, or maybe you've even had an experience or two yourself with the unseen! If you'd like to have a direct experience of the presence of energy and spiritual beings beyond the physical, join us for a psychic circle or paranormal experience. Whether you have a particular question you've been wanting to ask, or you just want to see what spiritual message or guidance the Universe has for you, these circles are a truly thrilling way to experience psychic phenomena – and often receive spiritual confirmation that can be profoundly emotionally healing. We are honored to host some of the best psychics and psychic mediums in LA as well as some world-renowned psychics and channelers traveling through LA. We're confident your experience will exceed your expectations. Enjoy a shared mystical experience with others!
After a grounding meditation, the psychic facilitator will call on each person individually, taking a moment to tap into each person's energy, receiving any messages or impressions that come through. The experience of energy and spirit are not always easy to describe or quantify. Every psychic and psychic medium has their own unique experience of energy and psychic phenomena. Some see things (clairvoyance), some hear things (clairaudience), some feel or sense things (clairsentience). Some connect with distinct spirits or entities that they perceive and still others receive information without attributing it to a particular spirit or entity. All psychic practitioners connected with Liberate have been vetted by us, and are highly experienced and seasoned in their processes.
Great for: Are you drawn to the mystical, finding yourself curious about experiencing psychic phenomena, or do you have a strong desire to connect with a departed loved one? Attending a Psychic Circle would be a great place to start your journey of exploration. The next step would be to try a private, 1:1 session with one of our gifted psychic practitioners.
PSYCHIC VS. PSYCHIC MEDIUM
A psychic can tap into your energy and give you information and messages, sometimes involving telepathy or the "clairs" (clairvoyance, clairsentience, clairaudience etc.) to give you  insight, guidance and to answer your questions.
A psychic medium taps into the energy surrounding you and is able to perceive and communicate directly with the spirits of people who have died and crossed over into the spirit world, often giving you loving messages, guidance and confirmation from loved ones.
Sessions start with a grounding meditation, allowing the practitioner to link in to everyone's energy in the highest and safest way. Depending on the workshop there may be a attendance limit of 10 people per class – but this is not always the case. The practitioner spends a good amount of time with each person, and participants can ask questions or just let the messages come through. Come with an open mind and heart! This will allow the energy to flow freely. We recommend coming to a session without too many expectations – Spirit is beyond the physical and cannot be controlled or commandeered with ego. That said, it's sure to be a special experience. We have some of the best and most gifted Psychics and Psychic Mediums in LA guiding you in a gorgeous and mystical outdoor space with gardens, hand-painted murals and magical lighting to set the mood just right. So go with the flow, feel the energy surround you and let the Universe answer you…
Why would you attend a psychic circle or mediumship?
If you are unsure if you are on the right path, or questioning your journey, a psychic circle is a wonderful place to receive loving and higher spiritual guidance. Attending a Psychic Circle can be a very special experience if you have a loved one that has passed away and you would like confirmation that the love you shared in this lifetime endures beyond time and space, or if you're simply drawn to the mystical and would like to experience the numinous, join us! Most of us have a curiosity about the other side and the veil between this world and the next. We are here to explore those questions and experience that which goes beyond the physical. We have the best Psychic and Mediums in LA, and once you've experienced a workshop with them, we can definitely recommend a 1:1 private session to deepen your experience.
When you are feeling the need to connect with something or someone beyond the physical, or if you are simply curious! Some people possess incredible intuitive gifts that can help us connect with something greater on our journeys, and this can make all the difference to us in our ability to move through our everyday lives. Life can be very difficult at times – even more so when we are grieving a loved one that's passed. Attending a psychic circle can bring peace to your heart. Or, maybe you're just unsure if you're on the right path and are in need of spiritual guidance. You don't have to have a particular reason to want to attend this unique experience – just come if you are drawn! Bring a loved one and share the experience together – you never know what might happen. 
Current types of Mystic Circles & Paranormal we offer
Psychic Circles

Mediumship Messages

Tarot and Divination

Guide Work

Spell Jar making

Herbs and Essential Oils

Creating Altars.
Upcoming Art & Creativity Events