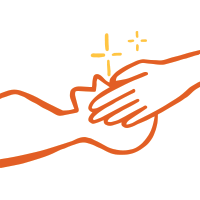 REIKI – PRANIC HEALING – THETA HEALING – BREATHWORK – CRYSTAL HEALING – SOUND HEALING – CORD CUTTING – QUANTUM TOUCH
Everything is made of energy – including humans! – and just as we need to care for our physical body with hygiene, nutrition, exercise, and bodywork; our energy body also requires our attention and maintenance.
Our energy body is a delicate ecosystem that is connected to our emotions and physical body. When we neglect our emotions or don't know how to heal from our life experiences, our body holds on to those feelings for us. Over time these unhealed/unsolved parts of ourself will speak up louder and louder until they manifest into physical ailments. 
Having a regular practice of energetic hygiene will not only help avoid physical ailments later on in life, but it will help us move through emotions and blocks much easier. In turn making our daily life much easier to flow through and leave us feeling happier about where we are in our journey this lifetime.
Great For: removing trauma/blocks, healing emotional upsets, coming back into your body, realigning your energy or chakras, auric clearing, releasing old patterns, activating your gifts or talents, and psychical ailments