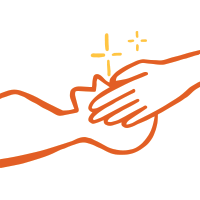 RELEASE | REALIGN | ACTIVATE
We are both material and energetic beings, and just as we need to care for our physical body with hygiene, nutrition, exercise and bodywork readjustments, our energy body also requires our attention and maintenance. Through energy work, you can remove negative thought patterns, beliefs, and attachments to energize and amplify yourself so you can operate more fully refreshed and empowered.
Great for: Relieving stress, healing emotional upsets, gaining focus and clarity, energizing and overall wellness.