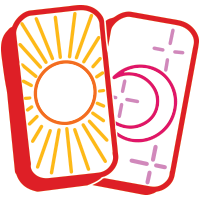 CLARITY | INSIGHT | GUIDANCE
When we are at a road block in life, going through a transition, or are uncertain about future events, it can be very beneficial to get clarity and guidance from a higher perspective. Intuitive Readings offer knowledge and insight from beyond this physical plane, while creating a safe space for you to be open, vulnerable and discover what's most important in your life. There are many types of intuitive readings, card based and otherwise.
Great for: Career shifts, relationship insight, self-clarity in times of change.