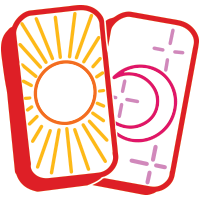 AKASHIC RECORDS – PSYCHIC – CHANNELING – MEDIUMSHIP – TAROT – ORACLE
When we are at a road block in life, going through a transition, or are uncertain about future events; it can be very beneficial to get clarity and guidance from a higher perspective.
Intuitive Readings offer knowledge and insight from beyond this physical plane, while creating a safe space for you to be open, vulnerable, and discover what's most important in your life.
There are many types of intuitive readings, card based and otherwise. Each pracitioner that offers Readings has a unique style for how they approach them, as well as, different modalities they use. Please look at each practitioner to see their specialities so that you can pick a practitioner that will best suit your needs.
Great For: gaining clarity, insight into specific situations, guidance on next steps, career shifts, relationship insight, self-clarity in times of change