Align Your Vibes Mediation with Dr.Day
ALIGN YOUR VIBES MEDITATION with DR. DAY
Embark on a journey of inner balance and self-exploration with Dr. Day's weekly meditation and mindfulness sessions. Led by Dr. Day, a trusted facilitator of holistic well-being, these gatherings offer a refuge for both newcomers and experienced practitioners. Through guided meditation, breathwork, and mindfulness exercises, you'll cultivate a tranquil state of mind that resonates throughout your week. Each session explores different dimensions of self, from finding calm amid life's hustle to nurturing self-compassion and resilience. Join us in Dr. Day's sessions and set forth on a path towards enhanced well-being and self-discovery.
As a part of Liberate's Wellness Program, this class is included with Membership.
PRICE:
This class/event takes place in our covered outdoor garden that's equipped with space heaters and blankets, please dress accordingly. Events will take place rain or shine.
PLEASE NOTE: LAST MINUTE CHANGES (SUBS & CANCELLATIONS) ARE SUBJECT TO HAPPEN. PLEASE CALL US IF YOU HAVE ANY QUESTIONS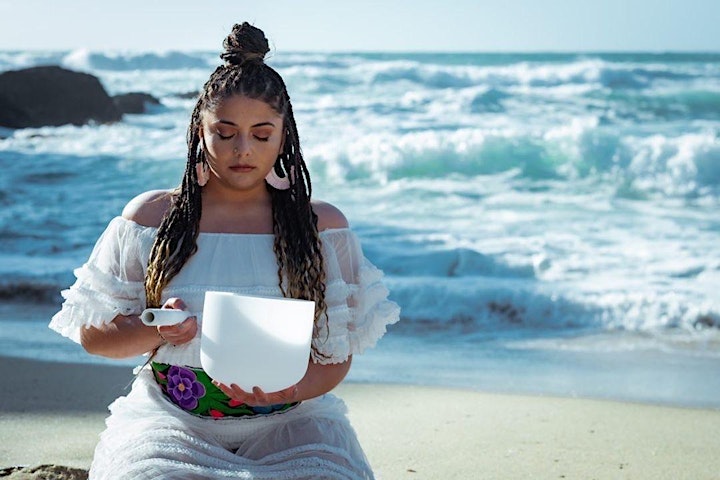 ABOUT DR DAY
Dr. Dayanara ("Dr. Day") Thompson's interest in Holistic Wellness began when she studied physiology and health sciences at California State University, East Bay. Following her passion for helping others, she worked as an Emergency Medical Technician for the City of Oakland, CA, learning to deal with crisis and trauma calmly and compassionately.
Her years of experience were personally tested during her sophomore year at university when Dr. Day was involved in a serious accident, leaving her unable to use her left leg from the knee down. This injury inspired her to find various ways to heal her systems from within and from without, with help and with her own natural healing abilities.
She combined spinal rehabilitation, energy medicine (NET/Reiki), and chiropractic treatments with her own expanding knowledge of self-care. She made an intense and transformative rehabilitation, able to continue to thrive throughout her life. This personal and professional experience fueled her passion for becoming a chiropractor herself, with the singular goal of helping her patients undergo their own life-changing transformation, their personal evolution.
Calm, attentive, and nourishing, Dr. Day provides medium to deep manual care combining soft tissue techniques, chiropractic adjustments, NET/Reiki/energy medicine, sonic healing, yogic healing, somatic release, and more. Allow her to guide you on your wellness journey.
ABOUT LIBERATE
More than a yoga studio, Liberate Yourself is a community created for spiritual and magically curious peeps like you! Everything we offer in our space – from infrared saunas to soundbaths, from classes to psychic readings, energy healing and crystals – is dedicated to helping you heal, transform and feel empowered to live your greatest life.
VIEW ALL OF LIBERATE'S EVENTS
We have an incredible number of amazing events on our calendar every month beyond our Wellness Program. Full Moon Circles, Sound Baths, Acupunture Meditation, Cacao Ceremonies, Past Life Regression Journeys and lots, lots more. Check out our full calendar here:
https://liberateyourself.com/calendar/
TRY OUR INFRARED SAUNAS