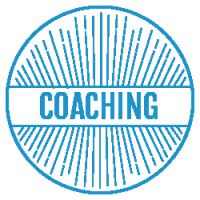 Coaching is a mentor-oriented relationship that helps people focus on their goals, wellness and growth to produce extraordinary results in their lives and careers, bridging the gap between where they are now and where they want to be. Our coaches have a range of expertise and would be happy to help you through challenges to achieve your dreams.
Great for: Transitions, getting to the next level, breaking free of limiting beliefs or blockages, empowering one to believe in themselves.
Career Coaching is helpful for getting advice and being supported through your professional and career journey by being able to rely on a facilitator to shine a light on opportunities in your path and concentrating on how to overcome any challenges that arise.
Life coaching is a profession that addresses personal things such as projects, business successes, general conditions and transitions in the client's personal life involving their relationships and professions, discovering what obstacles/challenges are in their way and choosing a suited course of action to shift and change these things to get to the life you want to live.
Relationship coaching helps both people who are single or in a committed relationship. Like other coaches, they aim to help people improve their performance, identify and reach their goals. They work with couples on communication skills and conflict resolution strategies.
Spiritual development/Intuition coaching is a way to involve a spiritual element to the traditional coaching relationship. A spiritual coach will guide their clients to find inner happiness, peace and harmony while supporting them on their journey to finding their own sense of wholeness.