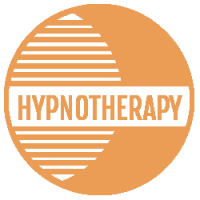 REPROGRAM
REWIRE
TRANSFORM
Modern science now confirms that the unconscious mind is a driving factor in how we perceive, act and think, including our fundamental beliefs. Hypnotherapy is like a magic wand that enables a more conscious awareness for shifting, changing and reprogramming beliefs and perspectives from deep within your unconscious mind.
Great for: Getting rid of unwanted habits and behaviors, instilling new habits and behaviors, building self-confidence and love, and reaching new goals in career, relationship, health and self expression.
Hypnosis is a trance-like mental state in which people experience increased attention, concentration, and suggestibility. While hypnosis is often described as a sleep-like state, it is better expressed as a state of focused attention, heightened suggestibility, and vivid fantasies. People in a hypnotic state often seem sleepy and zoned out, but in reality, they are in a state of hyper-awareness. While there are many myths and misconceptions, hypnosis is a very real process that can be used as a therapeutic tool. Hypnosis has been shown to have medical and therapeutic benefits, most notably in the reduction of pain and anxiety. It has even been suggested that hypnosis can reduce the symptoms of dementia.
Neuro-linguistic programming (NLP) is a psychological approach that involves analyzing strategies used by successful individuals and applying them to reach a personal goal. It relates thoughts, language, and patterns of behavior learned through experience to specific outcomes. Proponents of NLP assume all human action is positive. Therefore, if a plan fails or the unexpected happens, the experience is neither good nor bad—it simply presents more useful information.
Regression therapy is an approach to treatment that focuses on resolving significant past events believed to be interfering with a person's present mental and emotional wellness. Therapists who practice this approach believe people seeking treatment for phobias, depression, intimacy issues, and a range of other concerns can see improvement in their state of mind by revisiting and reliving the early experiences that influenced the development of these issues. However, the approach is somewhat controversial, due to limited research supporting the method and the potential for false memories.