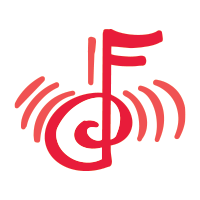 Sound Baths and Sound Healings
Relaxation | Vibration | Meditation
432 Hz & 528 Hz Miracle Tone Sound Bath, Solfeggio Frequencies Sound Bath, Shadow Journey Sound Bath, Sound Alchemy Manifestation Sound Bath, Harp Therapy Sound Bath, Get Gonged, Full Moon Sound Bath, Electric Sound Bath, Akashic Sound Healing, Shamanic Sound Healing, Chakra Balance, Money Magic Sound and Breathwork Relaxation Sound Baths and more…
Liberate Yourself in Sherman Oaks offers an extensive and unique variety of world class Sound baths and Sound Healings facilitated by some of the most gifted healers in Los Angeles, and the most gifted healers traveling through Los Angeles! Join us for an out-of-this-world Sound bath and healing! Take your vibration into the higher realms assisted by a stunning array of Gongs, Tibetan Singing Bowls, Crystal Singing Bowls, Wind Chimes, other instruments and even Vocal Toning. Rest your spirit, relax your mind, calm your body, indulge your senses, meditate and manifest!
Feel supported, reduce stress, improve your sleep, heighten clarity, creativity and focus during waking hours, clear and safely release negative energy, rebalance and restore your mind, body and spirit. Journey gently and powerfully with us into a new way of being!
Great for: Physical and emotional support, relaxation, calming the nervous system, shifting brainwaves into a theta state (which promotes relaxation, healing and meditation), heart-brain coherence, connecting and aligning the chakras and overall energy system, clearing old, stagnant and negative energy, removing energetic and emotional blockages, facilitating meditation, improving sleep, reducing stress, improving focus, rebalancing and recharging the energy and nervous systems.